Enjoy life's best moments in Great Health
Check back here often for the latest updates from Orange County Global Medical Center and our KPC Health family.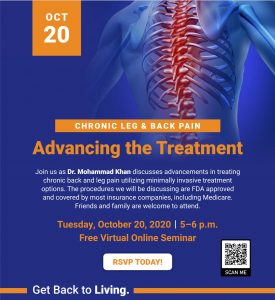 Free educational Virtual Webinar on October 20th, at 5pm. We will be discussing advancements in the treatment of chronic back and leg pain utilizing minimally invasive treatment options. The procedures we will be discussing are FDA approved and covered by most insurance companies, including Medicare. Friends and family are welcome to attend.
Read More »