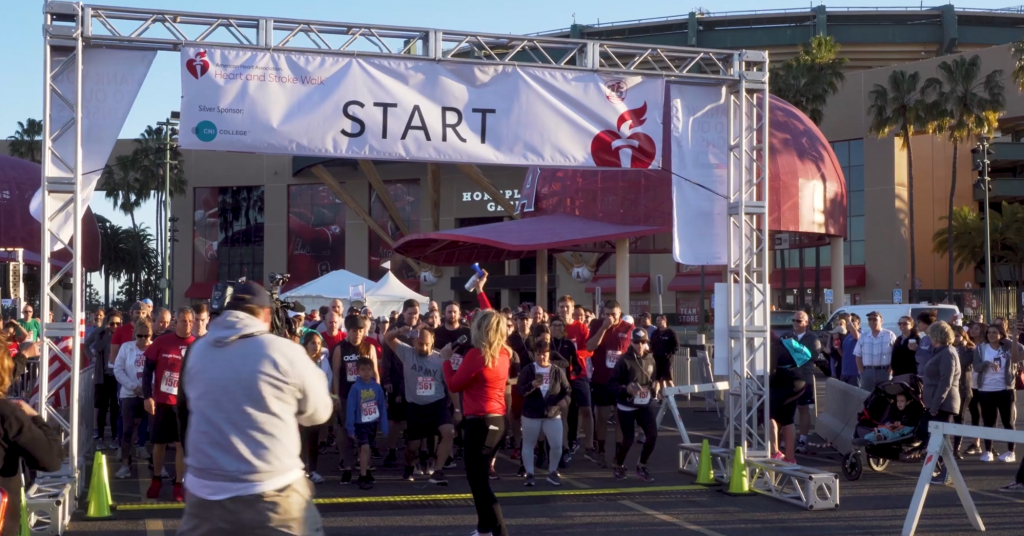 2019 Heart and Stroke Walk
Join us in support of Heart Health and Stroke Awareness!
You're invited to join us Saturday March 16, 2019 for the 2019 Orange County Heart & Stroke Walk in Anaheim at the Angels Stadium. Learn more about our Award-Winning Heart & Stroke Services.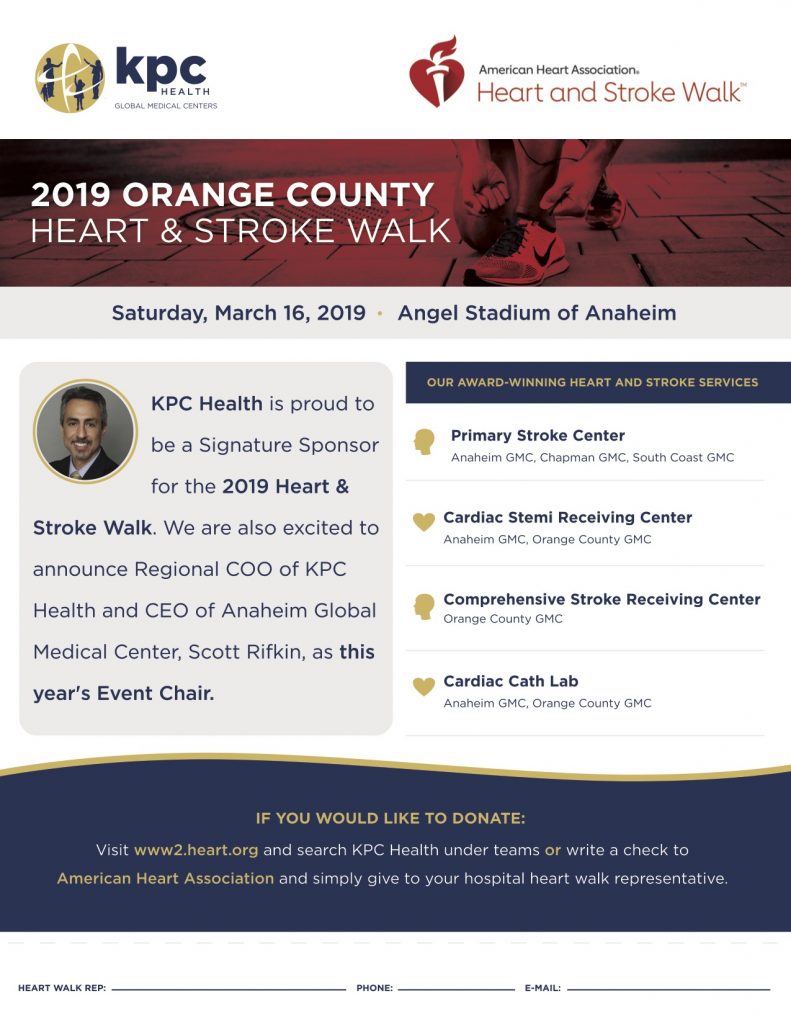 February 22, 2021 7:18 pm An Orange County Fire Authority firefighter who suffered critical burns while battling the Silverado Fire last October
February 22, 2021 7:16 pm The Silverado Fire occurred in October of 2020, months later, a firefighter who was severely injured was
A firefighter enveloped by flames while battling the Silverado fire east of Irvine in October relearned how to walk and talk after months in treatment and was released from OC Global Medical Center in Santa Ana on Wednesday, Feb. 17, to continue his rehabilitation at another facility. Dozens of first-responders and medical staff cheered as Orange County Fire Authority personnel wheeled firefighter Dylan Van Iwaarden, 26, from the doors of OC Burn Center at OC Global Medical Center to an ambulance bound for UCI Medical Center.