Orange County Global Medical Center's Ellen Kuhnert Elected President of the Association of California Nurse Leaders Orange County and Long Beach Chapter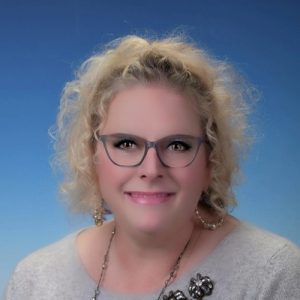 Kuhnert serves as Chief Nursing Officer for Award Winning Level II Trauma Center and Burn Center
(Corona, CA) – Ellen Kuhnert, DNP, MBA, RN, CHFP, TNCC, has been elected President of the Association of California Nurse Leaders Orange County and Long Beach Chapter.  The term begins January 2020 and lasts for two years. Kuhnert currently serves as Chief Nursing Officer for Orange County Global Medical Center, a full-service acute care hospital, including its award-winning Level II Trauma Center and the Orange County Burn Center. 
The Association of California Nurse Leaders is a professional nursing organization that equips nurses to lead through various initiatives, including providing lifelong learning opportunities to meet the needs of current and emerging nurse leaders, advocating for the advancement of the nursing profession, and acting as the primary resource representing professional nursing's voice regarding health care issues.
"I am honored to have been selected by my peers to fill this important leadership role and will be a fierce advocate for the nursing profession," said Ellen Kuhnert, Chief Nursing Officer of Orange County Global Medical Center. "Nurses are on the frontlines of providing healthcare services in their communities every single day. It is critical that the nursing industry have a strong, unified voice on all health care issues that impact the delivery of patient care and opportunities nurses have to enhance their education throughout their career."
"Dr. Ellen Kuhnert has successfully led clinical operations as the Chief Nursing Officer of Orange County Global Medical Center because of her leadership, clinical expertise, and strong work ethic," said Dr. Kali P. Chaudhuri, Founder and Chairman of KPC Health.  "We are honored to have Dr. Kuhnert on the KPC Health executive team and know she will bring the same tenacity and innovation to ACNL that she has brought to our health system for best practices in nursing." 
KPC Health owns and operates a group of integrated healthcare delivery systems consisting of acute care hospitals, Independent Physician Associations, medical groups, and various fully integrated multi-specialty medical facilities.  KPC Health's current system of hospitals includes seven full-service acute care hospitals located throughout southern California. In addition, KPC Health recently received court approval to acquire four California hospitals, and seven long-term acute care hospitals and two skilled nursing facilities located in Kansas, Utah, Mississippi, Arizona, Louisiana, and Texas.